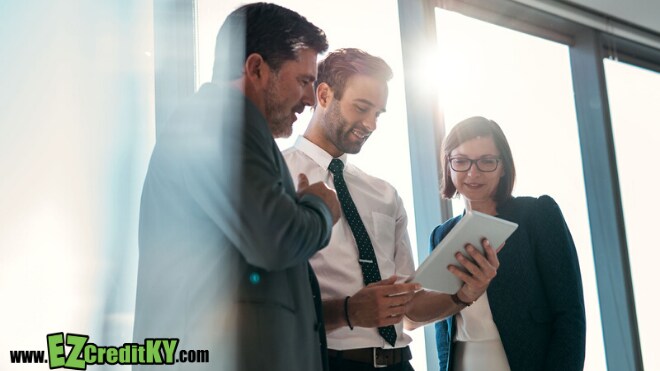 Bad Credit? No Credit? No Problem!
The goal of EZCreditKY is to make sure that anyone can become a car owner, no matter what your credit history shows. Our dedicated team operates out of two KY locations, one in Radcliff and one in Buckner, so come and see us today!
Who Are We?
EZCreditKY is a Buy Here Pay Here dealership with two KY locations that offers an alternative method of financing when you are unable to obtain traditional financing on your next vehicle. Our expert team provides loans directly through our dealerships, and we are willing to work with individuals who have extremely bad credit or no established credit at all.
EZ Credit KY takes a personalized approach when assisting you with purchasing a vehicle. Our friendly and knowledgeable sales staff takes the time to assist you in selecting a quality used vehicle that fits your lifestyle and personal needs.
We're Here for You
When you have bad credit or have experienced credit issues in the past, you may think that obtaining financing for a reliable vehicle is impossible. EZCreditKY's Buy Here Pay Here program offers financing on a wide range of cars, trucks, vans, and SUVs, regardless of your credit score! We personalize our financing by offering low down payments and flexible payment schedules.
We understand that having no credit or past credit problems like bankruptcy, foreclosure, divorce, collections, late payments, or even repossessions are sometimes beyond your control. Let us help you reestablish your credit while driving an affordable, quality used vehicle. Apply online today or visit us at one of our two convenient locations.